Content and experience creation
Attract new audiences and inspire existing ones with engaging experiences tailored to your goals
We create the experiences that help you achieve your goals
A helping hand to deliver a fresh approach
Do you want to create or expand an event but don't want to risk your established reputation or lose the support of your existing audience?
Or are you keen to improve your bid success rate or bid for a new area of business, but unsure how best to tailor your bid response to win business?
We help you to orient the presentation of your organisation to match your audience's expectations by: understanding their needs, engaging with the right subject matter experts to meet these from our support roster, and managing content to achieve success.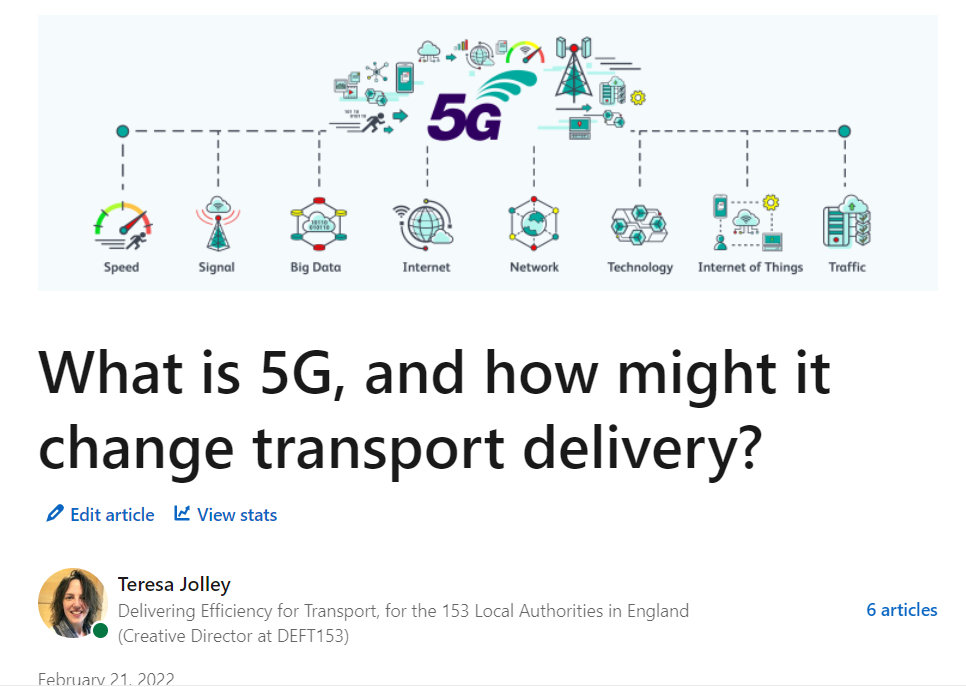 'What is 5G, and how might it change transport delivery?'
UK5G wanted to help build greater awareness of the benefits of 5G for businesses that operate in transport and logistics. 
Our research identified the challenges and practical considerations that local authorities, suppliers and innovators faced in learning about and adopting new technology into existing systems and processes. 
The LinkedIn article, available here, was designed to help people get a better sense of what 5G is, where they should prioritise their efforts in adopting new technology and what benefits they can expect in return.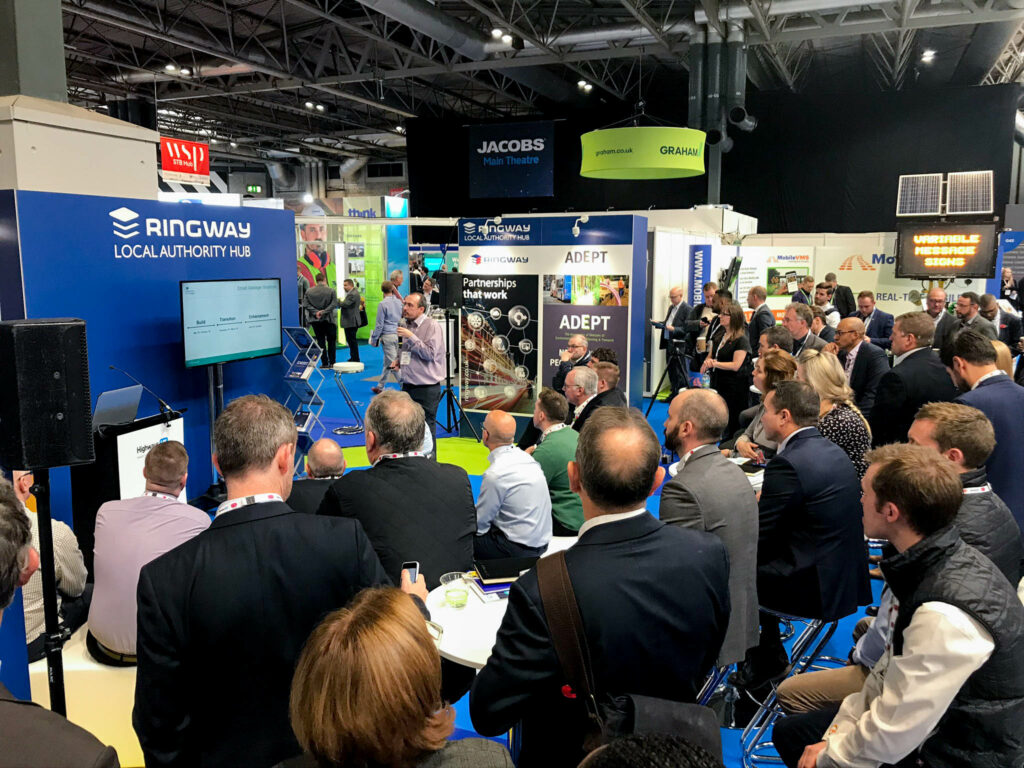 Local Authorities Manager for Highways UK
During 2018, 2019 and 2020, DEFT153 worked with Essential Infrastructure Events and sponsors Ringway to develop the content and marketing for the Highways UK Local Authority Hub.
Highways UK has become one of the most exciting events in the highways' calendar. 
With a strong presence supporting the strategic road network, our goal was to make the event more appealing and relevant to the local authority sector.
During lockdown, the event went online in 2020, and you can enjoy the four panel sessions that we designed and hosted here. 
Delivering the Data Discovery Centre at Traffex
Having delivered various open data events in the West Midlands, Hemming Group asked DEFT153 create a hackathon experience for their Traffex event.
We led the design and delivery of this feature stand in 2017 and 2019, with the goal of promoting the benefits of open open data in highways to attendees.
The design contained a series of pods which showcased a variety of projects and live activities. Our team welcomed visitors and guided them to the activities on the stand that were closest to their interests and needs.