The DEFT153 Temple Method provides a structured approach to help you develop your skills and learn how to communicate your technical work more effectively across 5 core areas:
Know your audience
 Graph design
 Storytelling
 Risk
 Dashboard & report design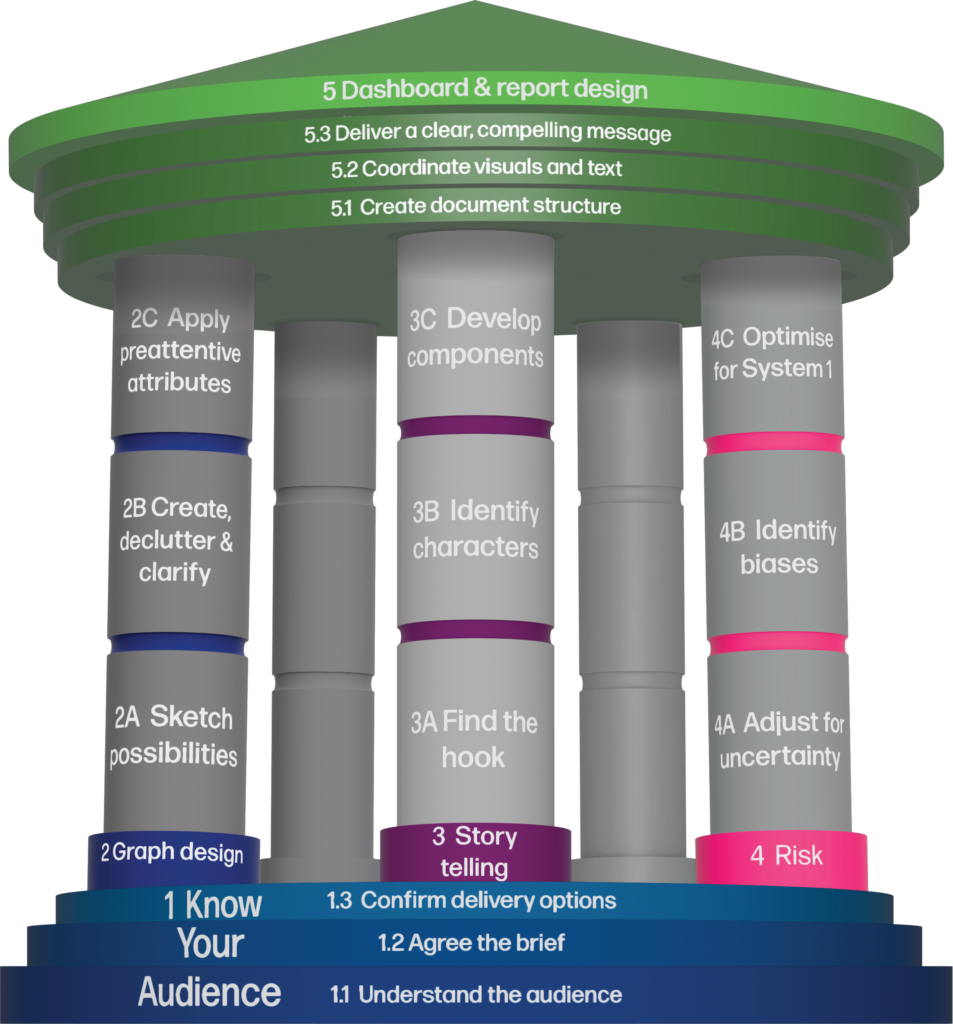 Manage learning at your own pace
Our Three G's Model puts you in the driving seat of your learning
We provide the experience, guidance and support to help you achieve your goals.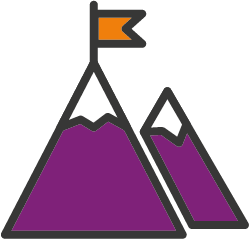 Goal
Write down something you want to achieve in relation to correcting common technical communication mistakes. It should be small and achievable, but a stretch target. What is your reward when you achieve it?

Gap
Using the Temple Model (below), identify what issues you feel are holding you back from reaching your goal. What components of an ideal representation have you not yet mastered?
Grow
With the help of our resources, guides and support, practice developing the skills you need to close the gap, reach your goal, and earn your clear communication reward.
What does good practice look like?
We're developing reference materials, learning guides and inspirational content, as well as courses and coaching support services. 
Follow our progress on Linked In and You Tube, and share your thoughts on what you would most like help with.